BUSINESS
Air India enhances its lounge access across domestic and international network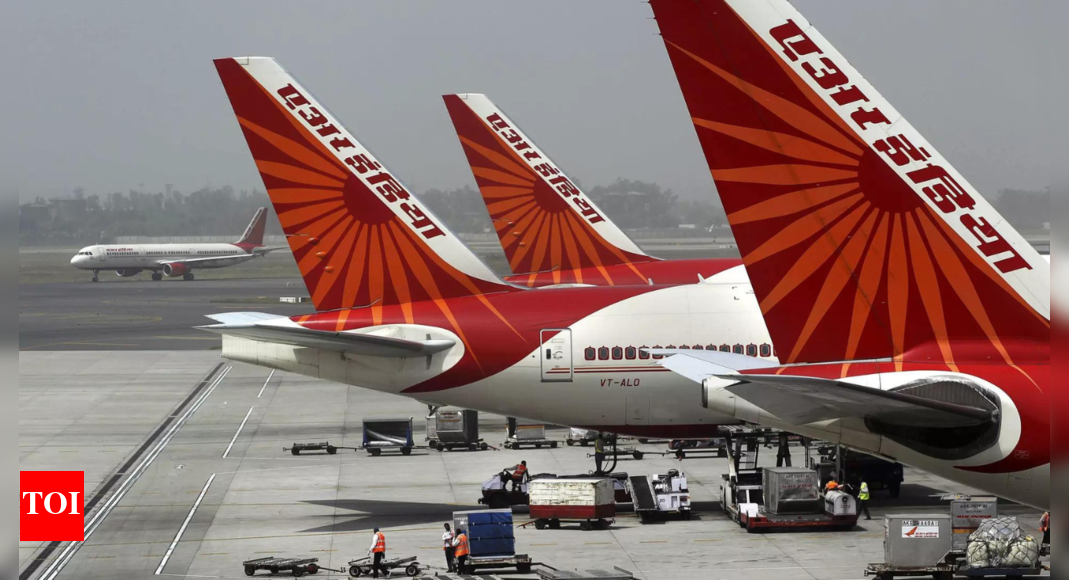 PUNE: Air India has expanded and enhanced its network of lounges across airports in India and at all overseas destinations, as it continues to enhance the travel experience for its premium customers, its officials said.
Since embarking on its comprehensive, 5-year transformation plan, Vihaan.AI, Air India has increased the coverage of lounge access from 16 to 26 airports in India, having entered partnerships with airport lounges at Dibrugarh, Indore, Jammu, Lucknow, Madurai, Mangalore, Nagpur, Patna, Srinagar, and Vadodara.
Additionally, at 11 airports where no lounges are available, Air India has partnered with the best available food courts. In total, Air India's premium guests are now able to enjoy services at lounges or food courts at 37 airports across India, airline officials added.
Outside of the country, the airline has enhanced its lounge offering by partnering with the best available lounges at multiple airports, achieving 100% lounge access coverage for premium customers at all 41 destinations in its international route network.
The carrier has now expanded its lounge network to Chicago (Swissport Lounge), New York-Newark Liberty (SAS Lounge), and Tokyo Narita (Japan Airlines' Sakura Lounge). At Bangkok and Dhaka airports, it has moved to the Singapore Airlines' SilverKris Lounge and Balaka Executive Lounge, respectively, officials pointed out.
The airline has its own, signature lounges at Delhi's Indira Gandhi International Airport (Terminal 3) and New York (John F. Kennedy International Airport).
Rajesh Dogra, Chief Customer Experience & Ground Handling Officer, Air India, said: "The expansion of our lounge network is an important step in our ongoing efforts to enhance premium offerings as a full-service carrier, and in so doing, build greater loyalty among guests. We are happy to be able to offer this experience at nearly all airports that we operate in India and abroad. Further, we will also be enhancing our signature lounge experience at Delhi and New York Airports wherein major modernisation work will be commencing soon."
function loadGtagEvents(isGoogleCampaignActive) { if (!isGoogleCampaignActive) { return; } var id = document.getElementById('toi-plus-google-campaign'); if (id) { return; } (function(f, b, e, v, n, t, s) { t = b.createElement(e); t.async = !0; t.defer = !0; t.src = v; t.id = 'toi-plus-google-campaign'; s = b.getElementsByTagName(e)[0]; s.parentNode.insertBefore(t, s); })(f, b, e, 'https://www.googletagmanager.com/gtag/js?id=AW-877820074', n, t, s); };
window.TimesApps = window.TimesApps || {}; var TimesApps = window.TimesApps; TimesApps.toiPlusEvents = function(config) { var isConfigAvailable = "toiplus_site_settings" in f && "isFBCampaignActive" in f.toiplus_site_settings && "isGoogleCampaignActive" in f.toiplus_site_settings; var isPrimeUser = window.isPrime; if (isConfigAvailable && !isPrimeUser) { loadGtagEvents(f.toiplus_site_settings.isGoogleCampaignActive); loadFBEvents(f.toiplus_site_settings.isFBCampaignActive); } else { var JarvisUrl="https://jarvis.indiatimes.com/v1/feeds/toi_plus/site_settings/643526e21443833f0c454615?db_env=published"; window.getFromClient(JarvisUrl, function(config){ if (config) { loadGtagEvents(config?.isGoogleCampaignActive); loadFBEvents(config?.isFBCampaignActive); } }) } }; })( window, document, 'script', );