ENTERTAINMENT
Angus Cloud death: Zendaya and Sydney Sweeney pay emotional tribute to 'brother'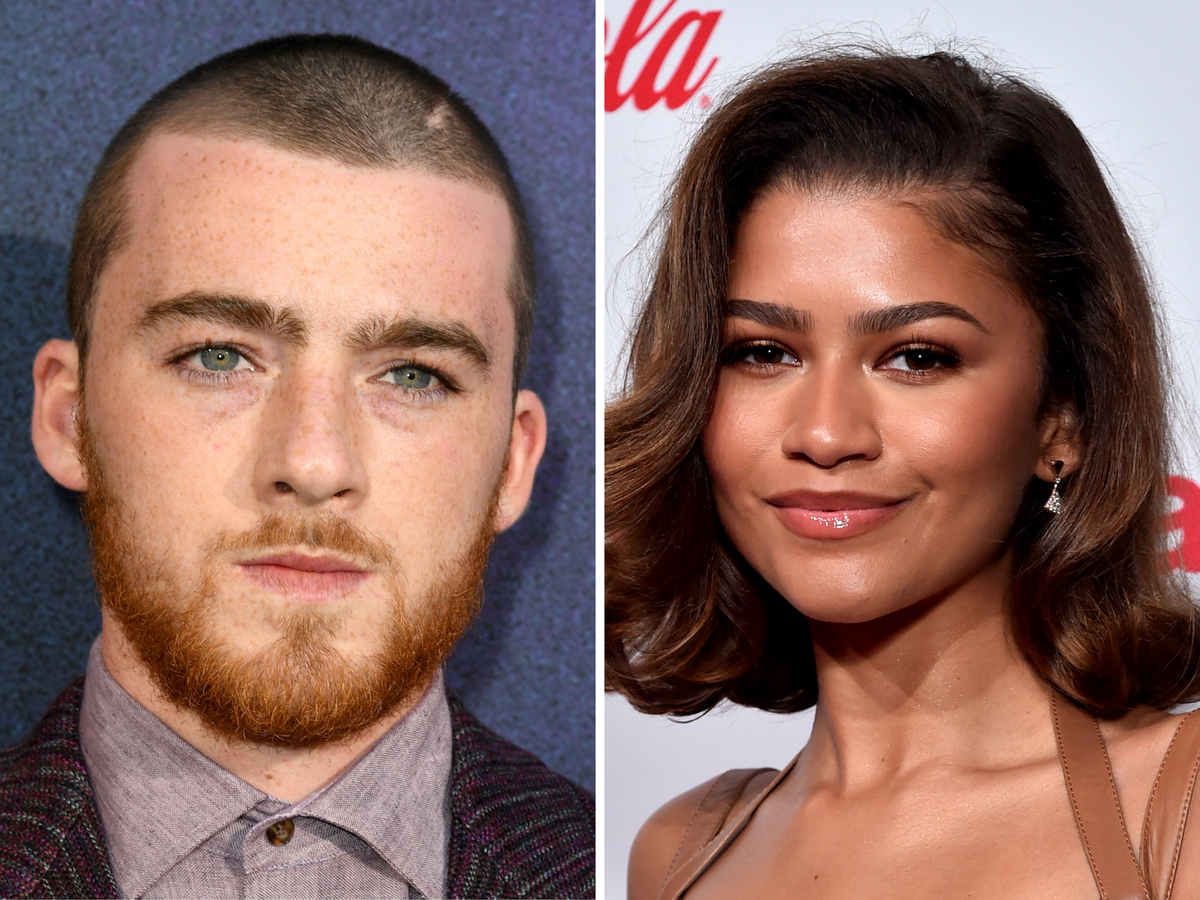 Zendaya and Sydney Sweeney have both shared poignant tributes to their Euphoria co-star Angus Cloud the day after his death, aged 25.
The family of the actor, who played fan-favourite Fezco "Fez" O'Neill on the gritty HBO series, confirmed the news in a statement on Monday (31 July), writing: "It is with the heaviest heart that we had to say goodbye to an incredible human today.
"As an artist, a friend, a brother and a son, Angus was special to all of us in so many ways," they added. "Last week he buried his father and intensely struggled with this loss. Angus is now reunited with his dad, who was his best friend."
Following the announcement, several Euphoria cast members have expressed their heartbreak over Cloud's passing, with Zendaya and Sweeney being the latest to do so.
"Words are not enough to describe the infinite beauty that is Angus (Conor)," Zendaya shared on Instagram, alongside a smiling photo of Cloud.
"I'm so grateful I got the chance to know him in this life, to call him a brother, to see his warm kind eyes and bright smile, or hear his infectious cackle of a laugh (I'm smiling now just thinking of it)," the Emmy-winning actor continued.
"I know people use this expression often when talking about folks they love… 'they could light up any room they entered' but boy let me tell you, he was the best at it."
Zendaya added: "I'd like to remember him that way. For all of the boundless light, love and joy he always managed to give us. I'll cherish every moment.
"My heart is with his mother and family at this time and please be kind and patient as grief looks different for everyone."
Watch Apple TV+ free for 7 days
New subscribers only. £6.99/mo. after free trial. Plan auto-renews until cancelled
Try for free
Watch Apple TV+ free for 7 days
New subscribers only. £6.99/mo. after free trial. Plan auto-renews until cancelled
Try for free
Sweeney, 25, posted a carousel of Instagram photos honouring Cloud as well.
"Angus you were an open soul, with the kindest heart, and you filled every room with laughter," the White Lotus actor said. "This is the hardest thing ive ever had to post, and im struggling to find all the words [sic]."
Sweeney continued: "You will be missed more than you know, but I'm so blessed to have known you in this lifetime, and I'm sure everyone who has ever met you feels the same. This heartache is real and I wish we could've had one more hug and 711 run. All my love is with you."
The late actor was born in Oakland, California on 10 July 1998. Euphoria marked his first on-screen credit, which he landed after a casting agent randomly scouted him on the street in New York.
"Cloud was, by all counts, a star on the rise," The Independent's Annabel Nugent wrote. "His arresting turn in season two, which made spectacular use of a minor storyline, was further proof of his upward trajectory."