ENTERTAINMENT
The temple dancer who married Jayadeva, the composer of Gita Govinda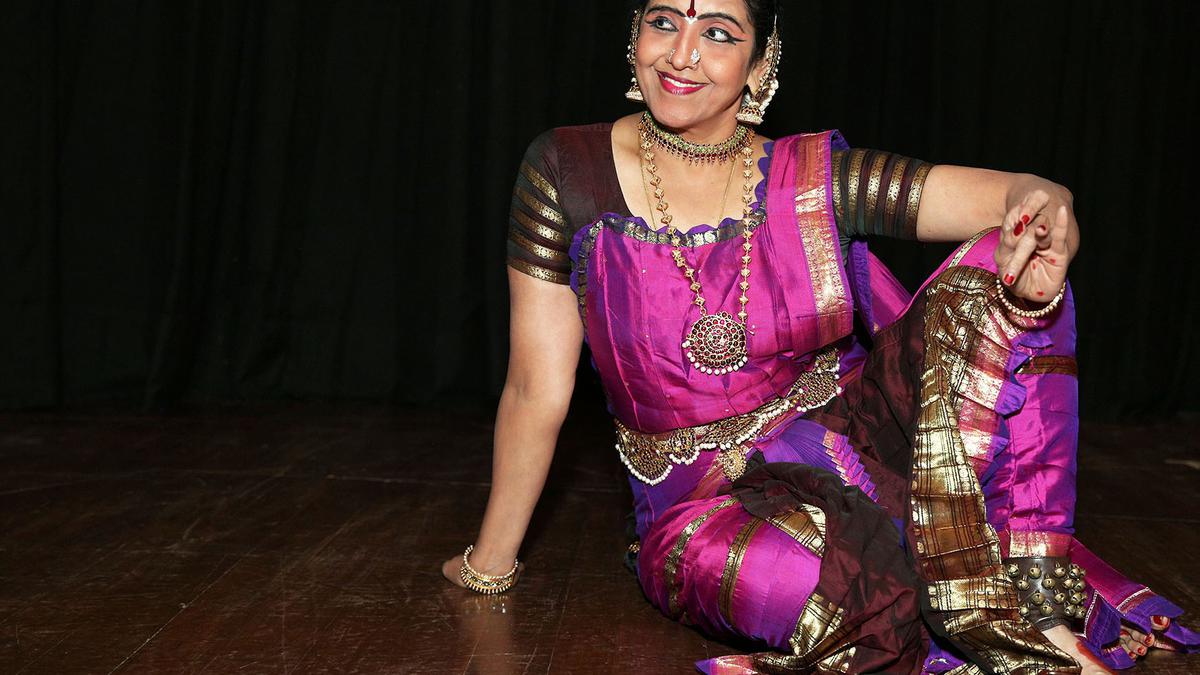 The calm and serene Umayalpuram village, on the banks of the Cauvery, buzzes with activity as the villagers gather to celebrate the annual Sita Rama Kalyanotsavam at Rama Mandiram, where the idols of Rama, Sita, Lakshmana and Anjaneya are installed. The temple has been hosting the kalyanotsavam for over 100 years. The event also celebrates the musical legacy of Umayalpuram, home to Krishna Bhagavathar, Sundara Bhagavathar and Swami Bhagavathar, sishyas of saint-composer Tyagaraja. The festival initiated by Kasi P Vaidhyanatha Iyer is being continued by his great grandson Chandrasekharan Balaraman with the support of Saraswathi Pattabiraman, who has been a part of the kalyanotsavam for more than 75 years.
Held in July every year, apart from rituals, there are music and dance performances. The bajanai matam reverberates with goshti gaanam while unchavriti (singing through the streets) is performed both in the morning and evening. In the evening session, women and children of the village join the group, some of them dancing the traditional Kummi.
This year senior dancer Bala Devi Chandrasekhar presented her solo thematic production 'Padmavati-An Avatar'. The Jayadeva's ashtapadis have always been a great source of inspiration for performing and visual artistes. Perhaps for the first time, the focus was on Padmavati, the temple dancer whom Jayadeva married, and who inspired him to come up with the epic work.
The production was divided into four acts (the four stages of bhakti) — Saalokhyam (being in his world), Saaroopyam (taking his form), Saameepyam (approaching him) and Saayujjyam (becoming one with the beloved).
During his wedding to Padmavati, Jayadeva remembers the verse 'Dehi padapallavam' (Krishna asking Radha to place her flower-like feet on his head) from Gita Govindam.
The descriptions of the dark clouds, the shade of the Tamara trees, Radha and Madhava meeting on the banks of river Yamuna, the suffering of Radha when her sakhi tells her about Krishna's dalliances with a beautiful gopi were visualised evocatively. The tala prastharam in Tisram, Chatusram and Kandam sustained the momentum of the movements.
The dancer-choreographer's experience and mature approach came through in the way she had visualised some of the scenes, including the Dasavathara. For instance, Krishna as the cowherd walking with a stick on his shoulders had a folk flavour to it while the plucking of the veena strings as Radha's braids her hair was an aesthetic portrayal. But a little restraint in the movements during the karanas would be good.
The Padmavati and Jayadeva story, interspersed with Radha and Krishna episodes, showcased the myriad shades of Shringara rasa. The Puri Jagannath rath yatra, the finale, was an apt representation of the Jivatma -Paramatma concept, often associated with Gita Govinda.
Lyrics for the production were by S. Umapathi Shiromani and musical composition was by Rajkumar Bharathi.