ENTERTAINMENT
Mumbai-based Aadyam Theatre makes its debut with Harold Pinter's Betrayal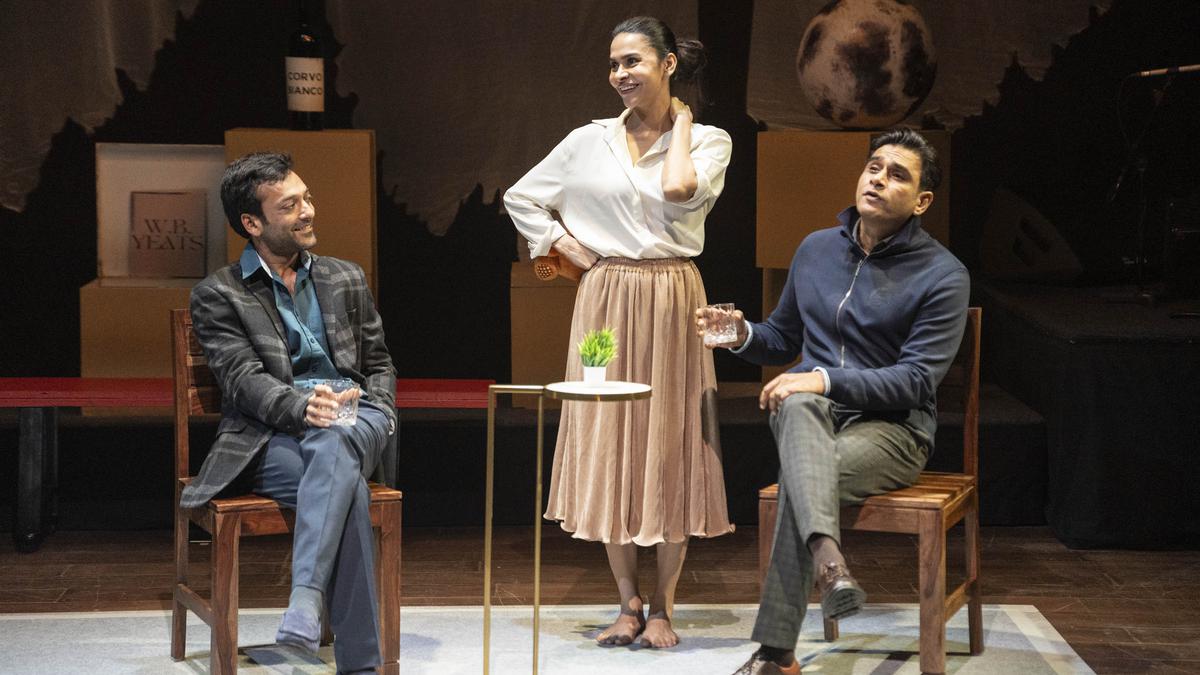 The play originally set in London and Venice, has been adapted to mirror the emotions, affections, and self absorption of the citizens of Mumbai, Delhi, and Bengaluru
British playwright Harold Pinter was known for portraying the human psyche through his work and Betrayal which he brought out in 1978 is considered one of his more acclaimed works.
As its name suggests, the play originally set in London and Venice, has been adapted to mirror the emotions, affections, and self absorption of the citizens of Mumbai, Delhi, and Bengaluru — cities where Aadyam Theatre has, and will stage, Betrayal.
The play is directed by Rachel D'Souza who says Betrayal fell into her lap. "Post the pandemic, we were only reading a lot of scripts as theatres hadn't begun functioning entirely. Sukant Goel brought Betrayal to my notice at a reading."
"I had developed an interest in stories that are intimate, about relationships and what happens behind closed doors, and Betrayal fell into that space. At the same time, there was an element of humour in Pinter's writing which I thoroughly enjoyed."
Rachel says the fact that it was a three-people cast seemed the right number of people to work on a play post the pandemic. The cast for Betrayal includes Abir Abrar, Sukant Goel, and Vivek Gomber.
"A very important part of this play for me was live music and from the moment it was conceptualised, I wanted to have someone play in real time, just like the actors. We collaborated for the first time with an indie musician, Nush Lewis based out of Bangalore and Chennai. It was also a chance to collaborate with names from the independent music scene who usually perform only at festivals," says Rachel.
"We worked on music for about three months, trying to develop the soundscape for the play. The result is an electronic piece mixed live during the show, apart from Nush's own performance."
Rachel says the entire endeavour was in tandem with Aadyam's decision to perform in Bengaluru for the first time, apart from the venue, "with Rangashankara being very close to my heart."
Presented by Aadyam Theatre and produced by 3 Parts Company, Betrayal will be staged in Bengaluru at Ranga Shankara, September 15 and 16. Tickets on bookmyshow.