BUSINESS
China reports biggest drop in exports since 2020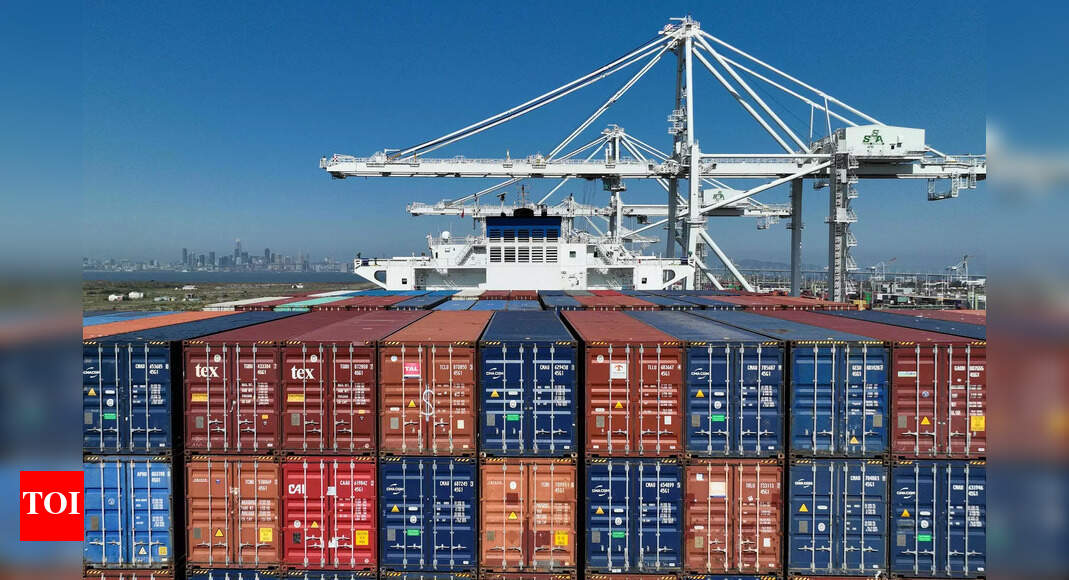 BEIJING: China's exports fell 14.5% in July year-on-year, while imports contracted 12.4%, customs data showed on Tuesday, in the biggest decline in outbound shipments from the world's second-largest economy since February 2020.
A Reuters poll of economists had forecast a 12.5% fall in exports and a 5.0% drop in imports.
China's economy grew at a sluggish pace in the second quarter as demand weakened at home and abroad, prompting top leaders to promise further policy support at a meeting of the Politburo last month.
The state planner last week also said stimulus would be forthcoming, but investors have so far been underwhelmed by proposals to expand consumption in the automobile, real estate and services sectors.
Beijing is looking for ways to boost domestic consumption without easing monetary policy too much lest it triggers large capital outflows as other major economies raise interest rates to tame soaring inflation.
Poor export performance is the latest sign that third quarter growth could slow further, with construction, manufacturing and services activity, foreign direct investment, and industrial profits all weakening.
That is affecting economic activity in the rest of Asia. South Korean exports to China fell 25.1% in July from a year earlier, the sharpest decline in three months.
China's trade surplus grew by $80.6 billion, beating a forecast of $70.6 billion in the poll.
function loadGtagEvents(isGoogleCampaignActive) { if (!isGoogleCampaignActive) { return; } var id = document.getElementById('toi-plus-google-campaign'); if (id) { return; } (function(f, b, e, v, n, t, s) { t = b.createElement(e); t.async = !0; t.defer = !0; t.src = v; t.id = 'toi-plus-google-campaign'; s = b.getElementsByTagName(e)[0]; s.parentNode.insertBefore(t, s); })(f, b, e, 'https://www.googletagmanager.com/gtag/js?id=AW-877820074', n, t, s); };
window.TimesApps = window.TimesApps || {}; var TimesApps = window.TimesApps; TimesApps.toiPlusEvents = function(config) { var isConfigAvailable = "toiplus_site_settings" in f && "isFBCampaignActive" in f.toiplus_site_settings && "isGoogleCampaignActive" in f.toiplus_site_settings; var isPrimeUser = window.isPrime; if (isConfigAvailable && !isPrimeUser) { loadGtagEvents(f.toiplus_site_settings.isGoogleCampaignActive); loadFBEvents(f.toiplus_site_settings.isFBCampaignActive); } else { var JarvisUrl="https://jarvis.indiatimes.com/v1/feeds/toi_plus/site_settings/643526e21443833f0c454615?db_env=published"; window.getFromClient(JarvisUrl, function(config){ if (config) { loadGtagEvents(config?.isGoogleCampaignActive); loadFBEvents(config?.isFBCampaignActive); } }) } }; })( window, document, 'script', );



Source link