SPORTS
England's Alex Hales announces international retirement at 34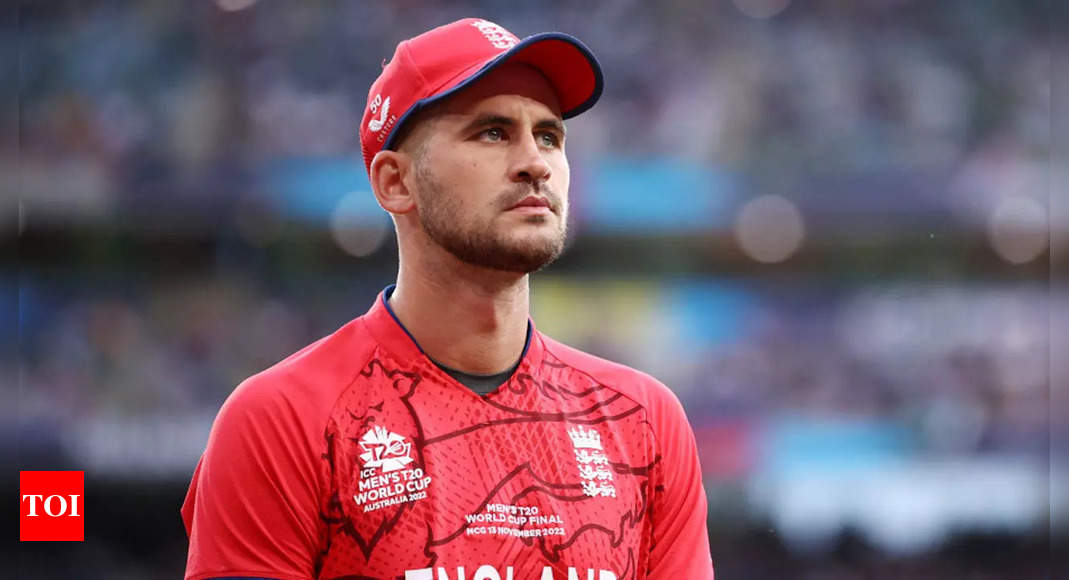 NEW DELHI: England batter Alex Hales on Friday announced his retirement from international cricket at the age of 34, bringing an end to a controversial career. Hales, a right-hand batter, had represented England in 11 Test matches, 70 one-day internationals (ODIs) and 75 Twenty20 (T20) matches.
His career took a significant hit when he was dropped from England's squad for the 2019 ODI World Cup. This decision came after news emerged of a failed recreational drugs test just a month before the tournament. As a result, he faced a ban and spent nearly three years in exile from international cricket.
However, Hales was given a chance for redemption when he was called back to the England team as a replacement for the injured Jonny Bairstow during the 2022 T20 World Cup. England went on to win the tournament, and Hales played a part in their success.
Despite his talent as a batter, Hales' career was marked by controversies, and his off-field issues seemed to have had an impact on his international opportunities. With his retirement, he closes this chapter of his cricketing journey, leaving behind a mixed legacy in English cricket.
"I have decided to retire from international cricket. It has been an absolute privilege to have represented my country…," Hales said in a post on Instagram.
Hales was also fined and suspended for his involvement in a nightclub altercation with teammate Ben Stokes in 2017.
"I've made some memories and some friendships to last a lifetime, and I feel that now is the right time to move on," Hales added.
"Throughout my time in an England shirt, I've experienced some of the highest highs as well as some of the lowest lows. It's been an incredible journey, and I feel very content that my last game for England was winning a World Cup final."
Hales, who plays for Nottinghamshire County, said he will continue to play franchise cricket.
(With Reuters inputs)
window.TimesApps = window.TimesApps || {}; var TimesApps = window.TimesApps; TimesApps.toiPlusEvents = function(config) { var isConfigAvailable = "toiplus_site_settings" in f && "isFBCampaignActive" in f.toiplus_site_settings && "isGoogleCampaignActive" in f.toiplus_site_settings; var isPrimeUser = window.isPrime; if (isConfigAvailable && !isPrimeUser) { loadGtagEvents(f.toiplus_site_settings.isGoogleCampaignActive); loadFBEvents(f.toiplus_site_settings.isFBCampaignActive); } else { var JarvisUrl="https://jarvis.indiatimes.com/v1/feeds/toi_plus/site_settings/643526e21443833f0c454615?db_env=published"; window.getFromClient(JarvisUrl, function(config){ if (config) { loadGtagEvents(config?.isGoogleCampaignActive); loadFBEvents(config?.isFBCampaignActive); } }) } }; })( window, document, 'script', );