ENTERTAINMENT
'Guns & Gulaabs' trailer: Raj & DK bring back the 90s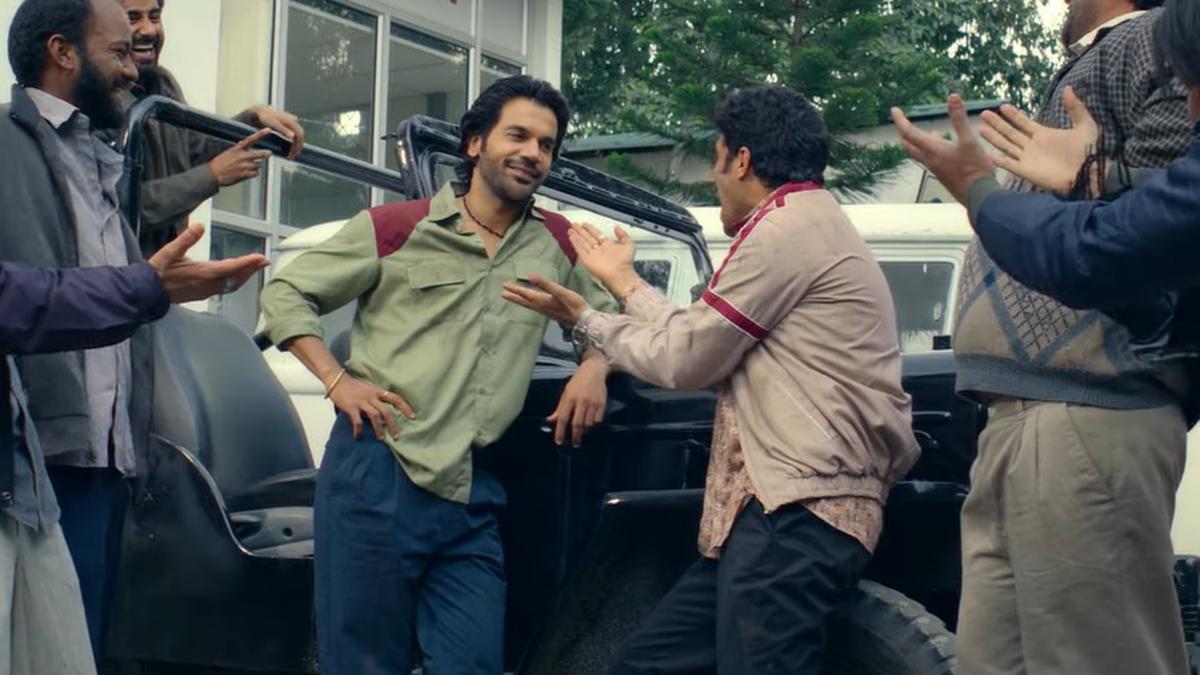 Netflix India on Wednesday debuted the trailer for Guns & Gulaabs, Raj & DK's new crime comedy series evoking the pulpy cinemascope 90s.
Rajkummar Rao, Dulquer Salmaan, Gulshan Devaiah and Adarsh Gourav play four wacky characters who get mixed up in a complicated caper involving a politician.
The trailer introduces the central quartet with flashy 70mm-style logos: Gourav is 'Chhota Ganchi', the inept heir to local big cheese Ganchi (late actor Satish Kaushik). Salmaan is 'Family Man (nod to Manoj Bajpayee?) Arjun', the good-looking square. Devaiah is '4 Cut Atmaram', a long-haired killer with a knife. And, finally, Rao is 'Panna Tipu', a lovelorn mechanic particular about his kill credits ("I shot him…" "No, I shot him…")
The series throws them together in a fun pastiche that pays tribute to 90s staples like Usha Uthup, Mithun Chakraborty and Sanjay Dutt. Along the way, we get gunfights, bike chases, explosions, and, this being a Raj & DK show, dollops of nostalgia and flowery phrasings.
Guns & Gulaabs is written by Suman Kumar and Raj & DK with Hindi dialogues by Sumit Arora.
TJ Bhanu, Shreya Dhanwanthary and Pooja A Gor are the female leads in the cast.
Talking about the series, Raj & DK said in a statement, "Guns & Gulaabs has been an exhilarating journey for us! This time we went back to our favourite territory… embracing the storytelling style of our earlier films (99, Shor In The City). And somewhere along this process, we found ourselves creating a genre-mash in a pulpy, retro style."
Guns & Gulaabs will stream on Netflix from August 18.