SPORTS
In cruel twist, Spain beats Sweden at its own game to reach World Cup final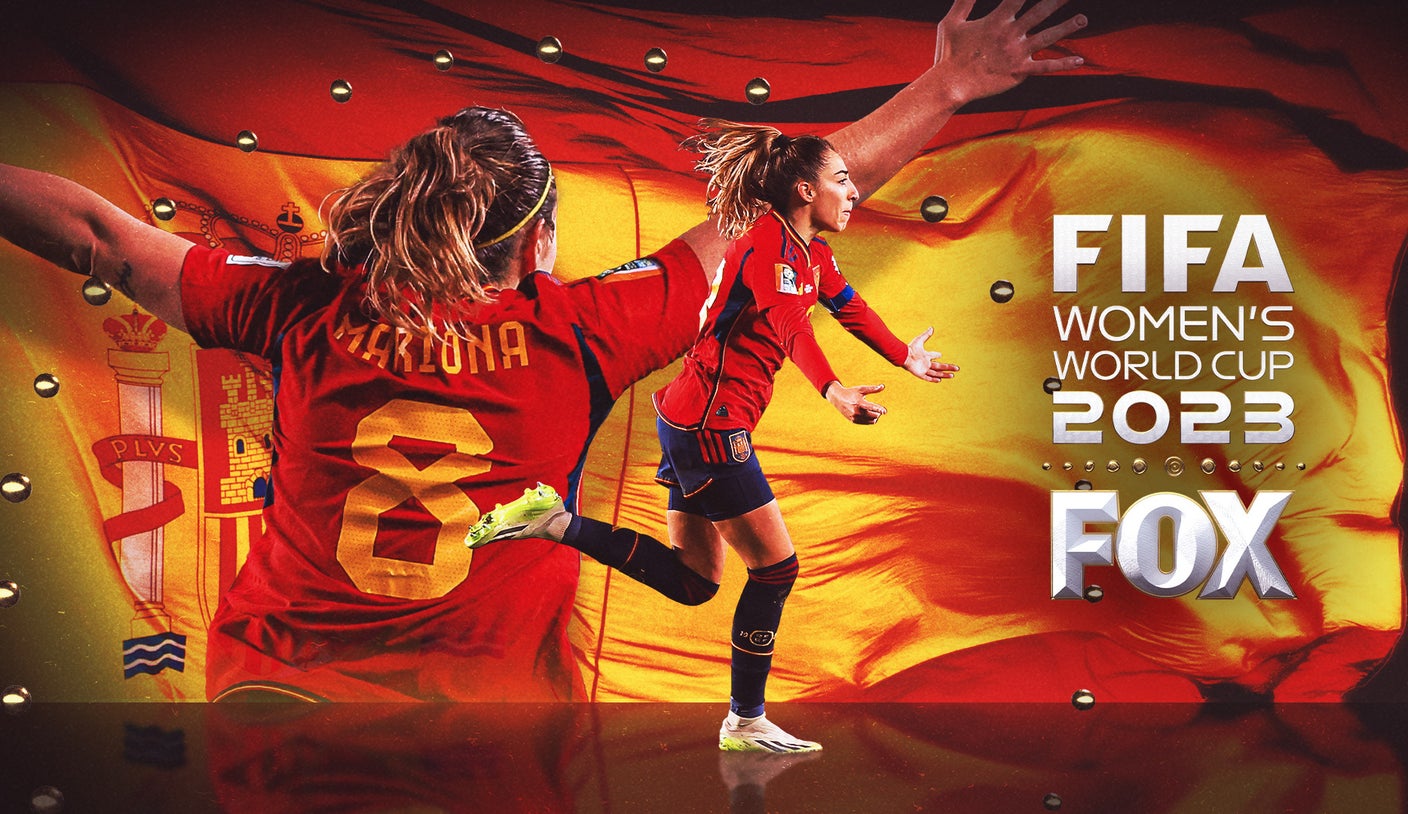 Laken Litman
College Football & Soccer Analyst
AUCKLAND, New Zealand – Sweden's dreams of winning its first-ever World Cup title ended Tuesday in a painfully ironic way.
Off a set piece from Spain.
The Blue and Yellow's calling card during this tournament had been how dangerous and effective they are on set pieces, both offensively and defensively. But suddenly, they got a taste of their own medicine, allowing the game-winning goal to Spain on a set play.
In the 89th minute with the game tied 1-1, Spain captain Olga Carmona found herself completely unmarked when she received a short corner kick from Teresa Abelleira at the top left edge of the box. The fullback took one touch with her right foot and fired off a powerful shot with her left that went over Swedish goalkeeper Zecira Musovic's head and bounced inside the goal line to put La Roja up 2-1 in the waning moments of a dramatic semifinal match.
Now Spain, which had only played in two previous Women's World Cups, will advance to its first-ever final of a major tournament. It will face the winner of Wednesday's semifinal showdown between Australia and England in Sunday's final (coverage begins at 5 a.m. ET, kickoff at 6 a.m. ET on FOX and the FOX Sports app).
[Takeaways: Spain scores two late goals to top Sweden, make first World Cup final]
This is a bitter and gut-wrenching end for Sweden, who has grown all-too familiar with playing for bronze medals. The Swedes will play in their second straight third-place match on Saturday, but it will be their fourth in the last six World Cups. This squad has also reached the semifinal eight times in the last 10 European Championships and never won a title. It has also won the silver medal in the last two Olympics.
"It's really disappointing because we are really good at set pieces and we're sharp," Musovic said afterward. "But I don't think we were sharp enough in that situation."
After giving up the first goal in the 81st minute to Spain's 19-year-old X-factor sub Salma Paralluelo, Sweden responded seven minutes later with a magical goal of its own when Rebecka Blomqvist volleyed a beautiful ball into the back right corner of the net to equalize.
"I felt like, 'Yeah, OK, game on,'" Musociv said. "But somehow, they scored the second goal."
[How Salma Paralluelo went from track star to Spain's World Cup game-changer]
Spanish coach Jorge Vilda said he told his players right then that they needed to "continue fighting, don't stop believing and start preparing ourselves for extra time. But thank goodness we didn't have to."
That's because even though they may not have the same kind of set-piece reputation as Sweden, the Spaniards feel just as confident when they're in those situations.
"We practice a series of corners," Vilda said via interpreter. "Direct corners, short corners, and one of the strategies is to give the ball to a player where Carmona was. But to shoot the ball the way she did, that's her talent."
Carmona was wide-open, lingering just outside the 18-yard box. Not many players can score from that range, but the force on her shot didn't give Musovic a chance to save it.
"I just remember that I couldn't see the ball for a long time," Musovic said. "Then when it's a little bit too late and I see the ball and it's too late to do any bigger movement. It's a tricky situation. It's a good shot and a good finish."
Amanda Ilestedt, Zećira Mušović and more lead Sweden's Best Moments | 2023 FIFA Women's World Cup
While there's been so much talk about what this World Cup has meant to host nation Australia, with that squad paving the way for future generations, the same can also be said of Spain.
A rising power in women's soccer, this is only La Roja's third World Cup appearance. This team has some of the most talented players in the world on its roster, including two-time Ballon d'Or winner Alexia Putellas, Aitana Bonmati and Paralluelo, who all play for budding powerhouse Barcelona and won the Champions League earlier this year.
Spain has also overcome a wild amount of distractions, including 15 players protesting the national team over a dispute with Vilda, which drew opposition from the Royal Spanish Football Federation. Separately, earlier in this tournament, players reportedly were so unhappy with their base-camp situation that they moved to a new city in the middle of the group stage.
And yet, this team has come together and won in spite of all that dysfunction.
When the final whistle blew, Spanish players fell to their knees on the field, crying happy tears. Jennifer Hermoso skipped through the mixed zone shouting and singing in jubilation.
Now, after beating the opponent at its own game, it's onto the final.
"We're going to Sydney," Vilda said, "and we want to win."
Olga Carmona's GAME-WINNING goal vs. Sweden sends Spain to the World Cup final
Laken Litman covers college football, college basketball and soccer for FOX Sports. She previously wrote for Sports Illustrated, USA Today and The Indianapolis Star. She is the author of "Strong Like a Woman," published in spring 2022 to mark the 50th anniversary of Title IX. Follow her on Twitter @LakenLitman.
---
FIFA WORLD CUP WOMEN trending
---
Get more from FIFA Women's World Cup Follow your favorites to get information about games, news and more
---