ENTERTAINMENT
Love Is Blind star Nick Thompson says he is 'going to be homeless' after losing credibility and no residual pay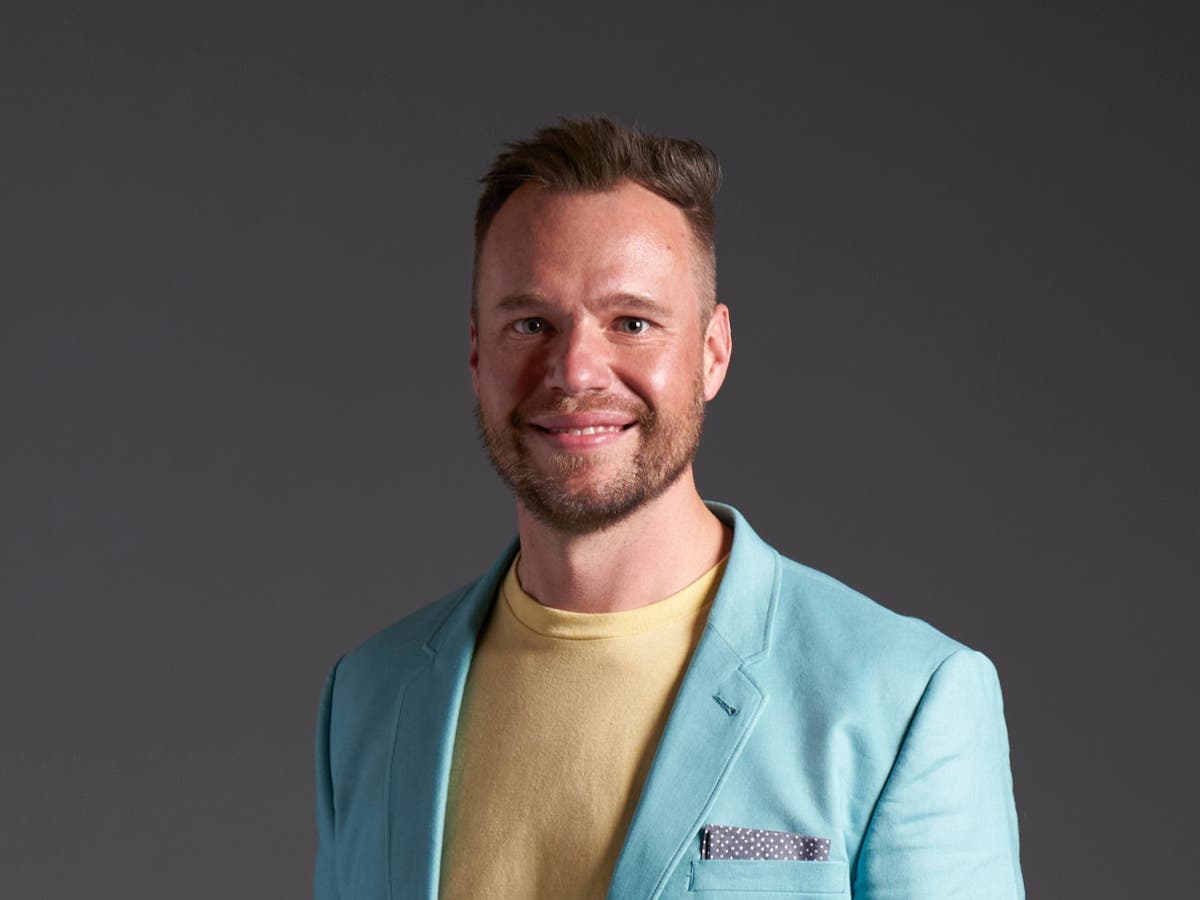 Love Is Blind alum Nick Thompson says the Netflix dating show has "ruined [his] life completely".
Thompson took part in the show's second series where contestants enter soundproofed "pods" and date other singles without being able to see what they look like.
However, the 38-year-old has had a hard time finding work after the season wrapped in 2021. He was laid off from his job as a VP of marketing back in November.
"I'm having an incredibly hard time finding [a new job]," Thompson told the Daily Mail in a new interview.
"I've got two months left in the bank to pay my mortgage. I can't get a job because people don't take me seriously. I was a VP in software for five years, so it's not like I don't have track record of experience or success."
"I wish I could just go back to having a nice life that I had built for myself, instead of wondering whether my mortgage is gonna get paid," he added.
Thompson claimed he was paid $10,000 (£7,900) for 10 weeks of filming and has received no residual pay despite the show's popularity.
"When you think about the amount of money that's being made, and the way that it's the path for future seasons, and the fact that anyone can go on and watch me… and I'm going to be homeless," he said.
The Independent has contacted Netflix for comment.
In a seperate interview with Entertainment Tonight, Thompson suggested that his role in the show may even have led to him being laid off from his last job.
"That's speculation, of course, but after the show came out… I definitely felt like I wasn't taken as seriously anymore," he said. "People would treat me a little bit differently and not take my ideas or my work as seriously."
Watch Apple TV+ free for 7 days
New subscribers only. £6.99/mo. after free trial. Plan auto-renews until cancelled
Try for free
Watch Apple TV+ free for 7 days
New subscribers only. £6.99/mo. after free trial. Plan auto-renews until cancelled
Try for free
Thompson took to Instagram in April to announce he had co-founded the UCAN Foundation, which stands for Unscripted Cast Advocacy Network.
"Our goal there is to take care of the immediate thing right now, which is that we have cast members that need legal and mental health support," Thompson shared. "So we built the network. There are over 400 therapists, over 50 entertainment lawyers, that are in our network, that are there ready to help."
Thompson married Daniele Bruhl in the season two finale with the pair later filing for divorce in August 2022.
In a bombshell report earlier this year, Bruhl was among several former Love Is Blind contestants to come forward about the allegedly "unsafe" working conditions they faced while filming the show.
"I kept telling them: 'I don't trust myself,'" she said. "'I've tried committing suicide before. I'm having suicidal thoughts. I don't think I can continue in this.'"
However, she claimed that producers kept telling her to stay.
Kinetic Content – which produces shows such as Love Is Blind, Perfect Match, and Married at First Sight – responded to the claims in a statement to Variety: "The well-being of our participants is of paramount importance to Kinetic. We have rigorous protocols in place to care for each person before, during, and after filming."
The comments echoed season two contestant Jeremy Hartwell's lawsuit against the Netflix show, which was filed in July 2022. In the legal document, he claimed that cast members were only given "alcoholic beverages, soft drinks, energy drinks and mixers" and that "hydrating drinks such as water" were limited.
Kinetic Content issued a statement to The Independent regarding the lawsuit last year, in which the firm said there was "no merit" to Harwell's claims and that the company would "vigorously defend against" them.