HEALTH
Half the world's population will experience a mental health disorder by age 75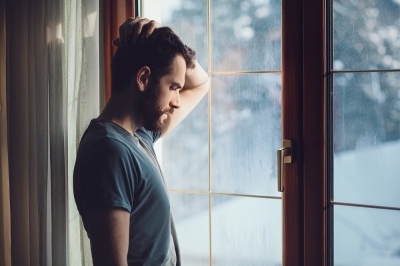 SYDNEY, Aug 1 — As a major public health issue, the World Health Organisation continues to stress that mental health must be central to the commitments and actions of governments worldwide. In fact, a new study by researchers in Australia and the USA estimates that one in two people worldwide will experience a mental health disorder during their lifetime.
Nearly a billion people were living with a mental health disorder in 2019, according to data shared by the World Health Organisation. And that figure hasn't ceased to rise since the Covid-19 pandemic, with the WHO reporting a 25 per cent increase in the prevalence of depression and anxiety in the first year of the pandemic. But the situation may be underestimated, or may deteriorate in the years to come. A new global study co-led by researchers from the University of Queensland and Harvard Medical School, and conducted across 29 countries, estimates that half the world's population will suffer from at least one mental health disorder before the age of 75.
Published in the journal, The Lancet Psychiatry, the research is based on an analysis of several surveys of over 150,000 adults in 29 countries worldwide, between 2001 and 2022. According to the study, no less than 50 per cent of the world's population is estimated to suffer from at least one mental health disorder in their lifetime. Beyond this edifying figure, the researchers share insights into the frequency and timing of the onset of these disorders, as well as the distinctions observed between men and women.
"Mental disorders are a major health problem worldwide, with massive unmet need for treatment. While many scalable interventions for prevention and treatment have been developed, allocation is often suboptimal. This study provides important insights that can help in targeting efforts to optimise the benefit of these interventions," said Harvard Medical School professor, Ronald Kessler, in a statement.
Depression and alcohol abuse
Worldwide, and irrespective of gender, mood disorders such as depression and anxiety are the most common mental health conditions. But there are differences between men and women. In women, depression is the most common mental health disorder, ahead of specific phobia and post-traumatic stress disorder. Among men, alcohol abuse is the most common mental health disorder, ahead of depression and specific phobia.
Another important finding is that, in the context of this study, these mental health disorders generally appear relatively early, between childhood and early adulthood. In detail, the researchers estimate the median age of onset at 19 for men, and 20 for women. "This lends weight to the need to invest in basic neuroscience to understand why these disorders develop, as well as mental health services that have a particular focus on young people. Services need to be able to detect and treat common mental disorders promptly, and be optimised to suit patients in these critical parts of their lives," concludes professor John McGrath of the University of Queensland. — ETX Studio
* If you are lonely, distressed, or having negative thoughts, Befrienders offers free and confidential support 24 hours a day. A full list of Befrienders contact numbers and state operating hours is available here: www.befrienders.org.my/centre-in-malaysia. There are also free hotlines for young people. Talian Kasih at 15999 (24/7); and Talian BuddyBear at 1800-18-2327(BEAR)(daily 12pm-12am).