SPORTS
Prithvi Shaw set for county debut with Northamptonshire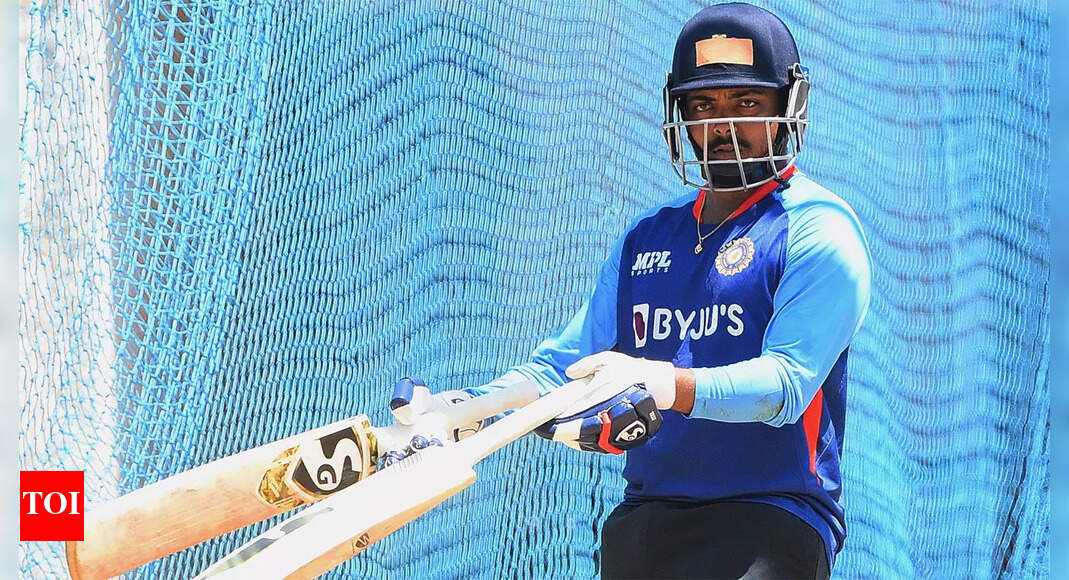 NEW DELHI: Prithvi Shaw, the out-of-favour India opener, is set to embark on his first-ever stint in the English county circuit with Northamptonshire.
After overcoming visa formalities that caused a delay, Shaw is now all set to make his much-awaited debut for the county side on Friday. He will join Northamptonshire's lineup as they take on Gloucestershire in the One-Day Cup at Cheltenham.
Unfortunately, the delay in visa processing resulted in Shaw missing out on participating in two four-day County Championship fixtures, but he is eager to make an impact in the One-Day Cup and showcase his talent in the English domestic cricket scene.
"It's a great opportunity for me and I'm really thankful to Northamptonshire for giving me this chance to express myself here," Shaw was quoted as saying in a media release.
"It's going to be amazing I think and I'm really looking forward to it."
Shaw last played for India on the tour of Sri Lanka in July 2021, and was part of the squad for the T20Is at home against New Zealand earlier this year.
The Delhi Capitals batter had a woeful IPL 2023 campaign and was dropped midway through the competition.
(With PTI Inputs)
function loadGtagEvents(isGoogleCampaignActive) { if (!isGoogleCampaignActive) { return; } var id = document.getElementById('toi-plus-google-campaign'); if (id) { return; } (function(f, b, e, v, n, t, s) { t = b.createElement(e); t.async = !0; t.defer = !0; t.src = v; t.id = 'toi-plus-google-campaign'; s = b.getElementsByTagName(e)[0]; s.parentNode.insertBefore(t, s); })(f, b, e, 'https://www.googletagmanager.com/gtag/js?id=AW-877820074', n, t, s); };
window.TimesApps = window.TimesApps || {}; var TimesApps = window.TimesApps; TimesApps.toiPlusEvents = function(config) { var isConfigAvailable = "toiplus_site_settings" in f && "isFBCampaignActive" in f.toiplus_site_settings && "isGoogleCampaignActive" in f.toiplus_site_settings; var isPrimeUser = window.isPrime; if (isConfigAvailable && !isPrimeUser) { loadGtagEvents(f.toiplus_site_settings.isGoogleCampaignActive); loadFBEvents(f.toiplus_site_settings.isFBCampaignActive); } else { var JarvisUrl="https://jarvis.indiatimes.com/v1/feeds/toi_plus/site_settings/643526e21443833f0c454615?db_env=published"; window.getFromClient(JarvisUrl, function(config){ if (config) { loadGtagEvents(config?.isGoogleCampaignActive); loadFBEvents(config?.isFBCampaignActive); } }) } }; })( window, document, 'script', );