ENTERTAINMENT
Singer Mridula Warrier on the Kerala State Film Award, reality shows and her band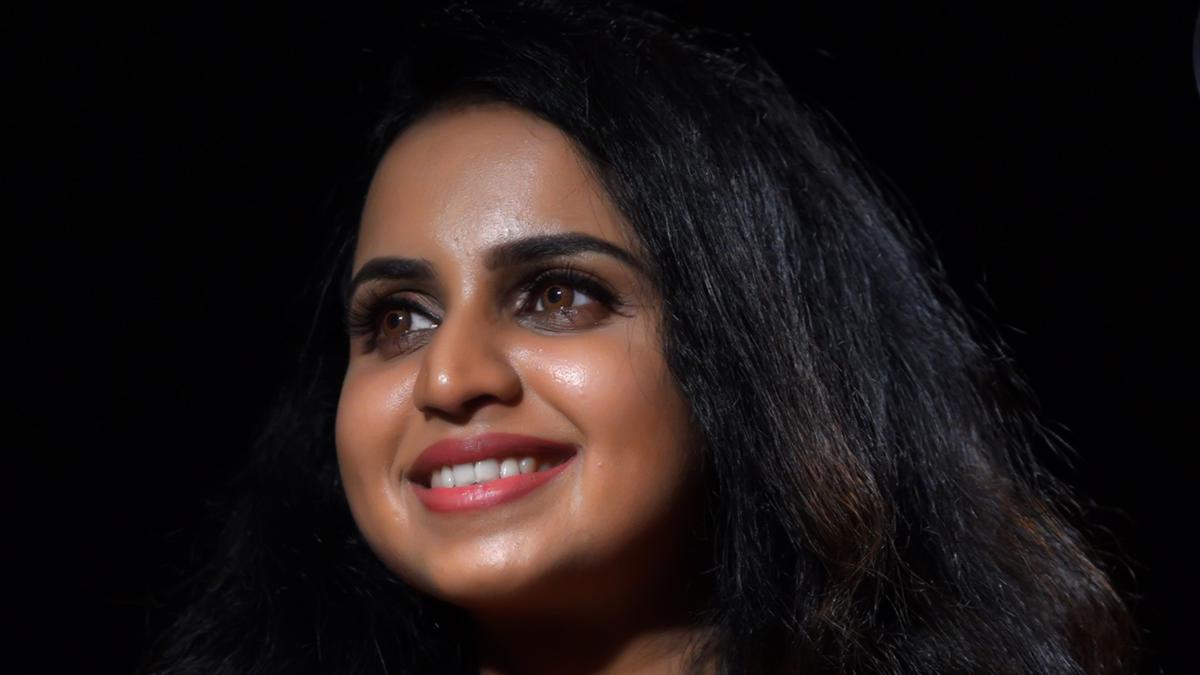 "I had almost decided not to sing the track," says Mridula Warrier while talking about the song that won her the award for the Best Female Singer at the 53rd Kerala State Film Awards. The song 'Mayilppeeli ilakunnu' from Pathonpatham Noottandu, has been composed by M Jayachandran, who also won the State award for the best music director.
"When I listened to the track sent to me by MJ sir in his voice, I knew that it was not going to be easy to render it. The song is a dance number, but a semi-classical one with many tricky jathis and swaras. Besides the right expression, the song called for energy and vibrancy in my voice," she says.
Mridula recalls that as the recording progressed, she was not satisfied with her singing and decided to give up. "I was willing to practise the whole day and make it right. But I was worried about wasting sir's time. With a heavy heart I told him that it would be better if I didn't sing it. Had he agreed, I would have left! But he didn't say anything for sometime. Later, he told that he gave me the song because he knew I could sing it. He motivated me with stories about other artistes. That changed my mood and the rest of the recording went off smoothly."
The singer, settled in Thrissur, adds that she, however, did not expect an award for the song. This is the second state honour for Mridula. She won special mention at the film awards in 2013 for 'Laali laali' from Kalimannu, also composed by Jayachandran.
"Semi-classical numbers are rare in films these days. In fact, it is a time when the number of songs are coming down in movies. In some cases, they don't even use the complete song in the movie. Under such circumstances, I feel lucky that such a project happened and I got to be a part of it," she adds. The film, directed by Vinayan, is a period drama based on the life of Arattupuzha Velayudha Panicker, a warrior and social reformer.
Reality show star
Music reality shows brought Mridula into the limelight. When she was in class 10, she was the first runner-up in Saptaswarangal, a contest on Asianet. In 2005, she won Onnaam Ragam, aired on Doordarshan; in 2005, Gandharvasangeetham, on Kairali TV. A finalist in Amrita TV's show, Super Star (2006), she won Star of Stars (2007) on Asianet Plus and was first runner-up of Star Singer on Asianet (2010).
"I can't claim any legacy in music. So, reality shows were the platforms to showcase my talent and get noticed. That was how I got an entry into films," she says. Her playback debut was in 2007 with songs in Big B and Goal and she has been actively singing all these years.
This Lata Mangeshkar fan has sung in Tamil, Telugu, Kannada and Hindi. "It is encouraging that I keep getting a fair number of songs every year even when there are other talented singers. I must mention Sundari Gardens in which I sang three songs for composer Alphons Joseph. I have never got three songs in a movie before that," she says.
Reflecting on the current reality shows scene, the musician maintains that the judges are more liberal in their judgment and careful about their comments when compared to the time when she was a contestant. "Perhaps they are being cautious. Another change is how the contestants, both children and adults, are using social media platforms to reach out to viewers. They have Instagram or Facebook pages and fans associations. There was no such thing when I used to take part in the shows. In fact, my Facebook page was started by a well-wisher!"
Going digital
Mridula observes that digital music service platforms and social media have helped to take her songs to more listeners. "They tune in to Spotify, Wynk or Amazon Prime Music for my songs. Now I can gauge whether my song is a hit or not when up-and-coming singers sing my songs, post them as Reels and then tag me!" Mridula says. This include her songs such as 'Hridayathin Niramayi' (100 Days of Love), 'Mazhaye thoomazhaye' (Pattam Pole'), 'Oru mozhi' (Ira), and 'Ee mizhikalil' (Ormayundo Ee Mukham?).
Among her upcoming projects, Mridula is excited about having worked with Vidyasagar for a Malayalam film. "I first sang for him as part of a group in Goal. After that I didn't get an opportunity to work with him. I was part of The Name is Vidyasagar Live in Concert shows in Chennai and Kochi. I am also performing in Malaysia at the show," she exults.
Mridula had turned composer in 2020 with the music video, 'Thraana' . "But I have no immediate plans to take up composing. I realised that it is not an easy task. Right now, I am concentrating on my singing. I plan to restart my Carnatic music training."
Meanwhile, the singer is looking forward to the launch of her band. "The group is ready, the name has to be finalised. We hope to give our first show soon," she says.