SPORTS
Women's World Cup: A sleep expert's guide to preparing for USA matches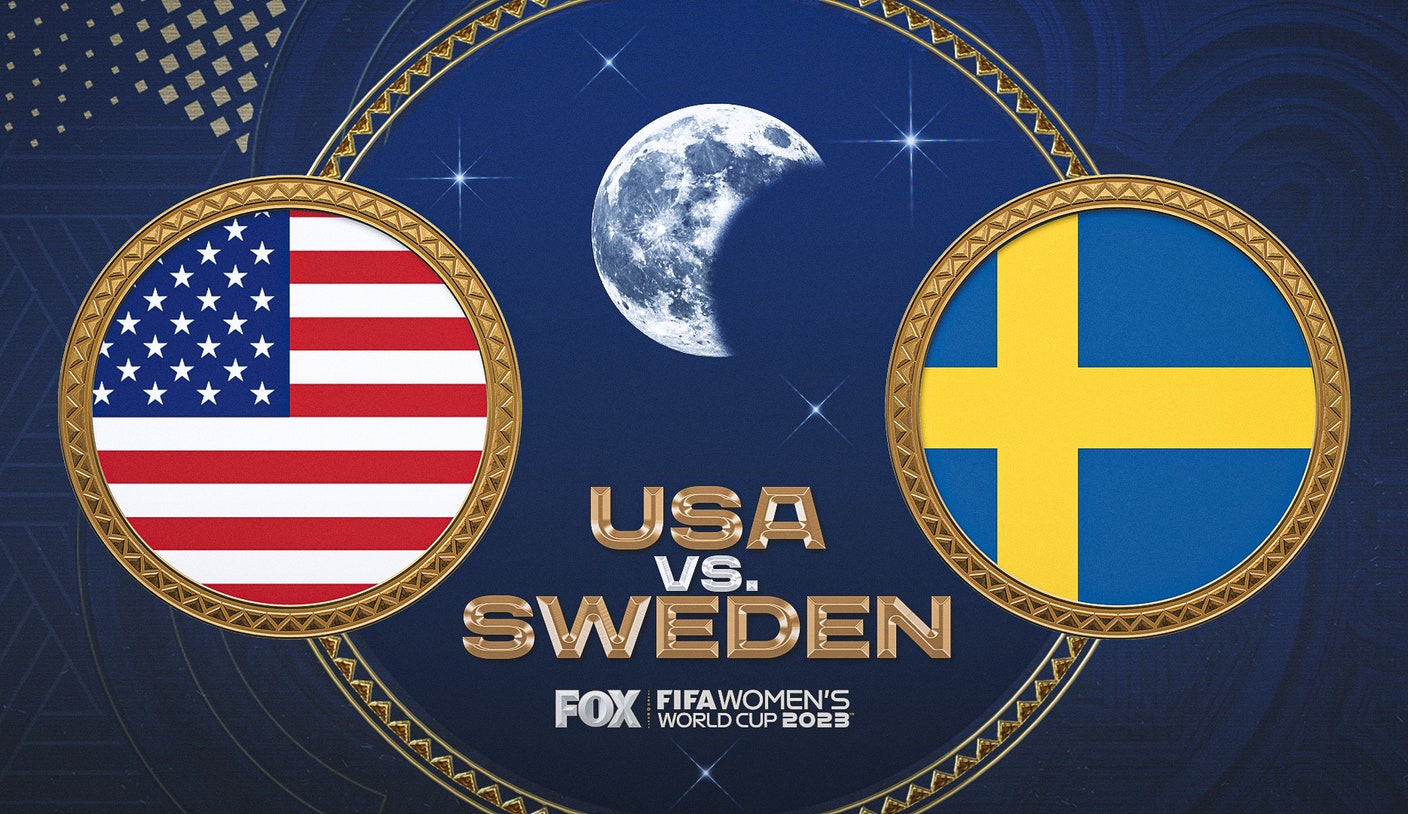 You tired? Not yet? Just wait.
The fact the United States failed to win Group E at the Women's World Cup left a lot to unpack, and the first items to come out of the suitcase should be an alarm clock, a coffee mug and a book entitled "Most Convincing Ways To Call In Sick."
That's because the primary byproduct of slipping to second spot behind the Netherlands was not so much a Round of 16 clash with Sweden, but a time-filling treat for the insomniacs among us. And some serious sleep-juggling for everyone else.
On account of being in its runner-up spot in the bracket, the USA will take on Sweden at Melbourne Rectangular Stadium at 2 a.m. PT/5 a.m. ET (coverage begins at 4 a.m. ET on FOX and the FOX Sports app). Had it won the group, the supporting masses back home would have been plunking themselves in front of the television seven hours earlier, against South Africa, smack in the prime part of Saturday night.
Further progress would bring little respite. A quarterfinal in Auckland would kick off at 12:30 a.m. PT/3:30 a.m. ET. A semifinal (also Auckland) would start at 1 a.m. PT/4 a.m. ET. An appearance in the final in Sydney would see the bleary-eyed brigade easing into coherence at 3 a.m. PT/6 a.m. ET on Aug. 20.
So, while there are searing questions surrounding the game, such as whether the USA is an underdog for perhaps the first time in program history, or whether Rose Lavelle will be sorely missed, or just the simple query of whether the Americans are going to win, there is another conundrum that absolutely demands tackling.
Do you wake up for the game? Or do you stay up?
2023 FIFA Women's World Cup: Every Goal of the Group Stage
In the interests of viewer welfare, I asked Dr. James Rowley, president of the American Academy of Sleep Medicine, for a helping hand on the matter. The priority of the American soccer community right now is to try to keep the USWNT on course for a World Cup three-peat, but if that can be achieved while its supporters are able to enjoy smooth slumbers without too much disruption, so much better.
"People should try to get up," Dr. Rowley told me in a telephone conversation Friday. "Don't try to stay up. That especially applies to people on the East Coast. Get four, five, six hours sleep in, and you'll likely be in pretty good shape. Depending on your normal schedule, getting up at for a 5 a.m. might not be so difficult or unpleasant.
"The West Coasters are going to find it a bit tougher, but my advice would be the same, to try to sleep some beforehand. If you stay up for a game that doesn't start until 2 a.m., it means you won't get to bed until very late, and that can really affect your schedule and how are going to be able to function the next day."
Part of the magic of soccer is that it's a truly global sport, meaning that major tournaments could be getting beamed in from any part of the world. The flip side of that is that it's always 5 a.m. somewhere, which is the case for New Yorkers and those of matching longitude for Sunday morning's Melbourne adventure.
It should be noted there is something about sports watched on television during the night, when the lights are off, and you can't yell and cheer for fear of waking up your kids, or your significant other, or your neighbors.
Does it add to the tension? There's plenty of that already with this team, the USWNT seemingly intent on taking the country on a white-knuckle thrill ride if it is to make a serious run at the historic three-peat.
If Portugal's Ana Capeta hitting the woodwork the other night wasn't enough to get your heart fluttering, the skill and precision of Sweden's Stina Blackstenius might be enough to crank up the concern level.
Can the USWNT beat Sweden in the knockout stages?
Rowley advises strongly against using a stiff drink as a means of soothing the nerves, though that's unlikely to deter some of those enjoying the action from various watch parties around the country.
"I would definitely avoid alcohol," he said. "Doing it before the game starts would just make you sleepy. It's not going to help you be switched on and focused as a fan. While watching the game, drinking some coffee to stay alert is fine."
Rowley gave some tips on how to prepare days in advance, but as I was clearly snoozing and won't be posting this until the day before the matchup, that advice will only come into play in the Sweden challenge is overcome and a quarterfinal beckons.
If it arises, Rowley advises to try to get to bed earlier to make up some of the lost sleep, but to avoid napping as it will lower the sleep pressure, and make it harder to get effective rest before the game.
Sleep pressure for the fans. Mental pressure for the players. Midfield pressure coming from Sweden. It's enough to stress you out.
So buckle up. Listen to the advice, prepare the best you can, perform to your maximum — whether that means cheering at a screen or passing and tackling on the field.
And, when it's done and the result has been decided, sleep well, my friends.
Martin Rogers is a columnist for FOX Sports and the author of the FOX Sports Insider newsletter. Follow him on Twitter @MRogersFOX and subscribe to the daily newsletter.
FOLLOW Follow your favorites to personalize your FOX Sports experience
---
FIFA WORLD CUP WOMEN trending
---
Get more from FIFA Women's World Cup Follow your favorites to get information about games, news and more
---